BIOGRAPHY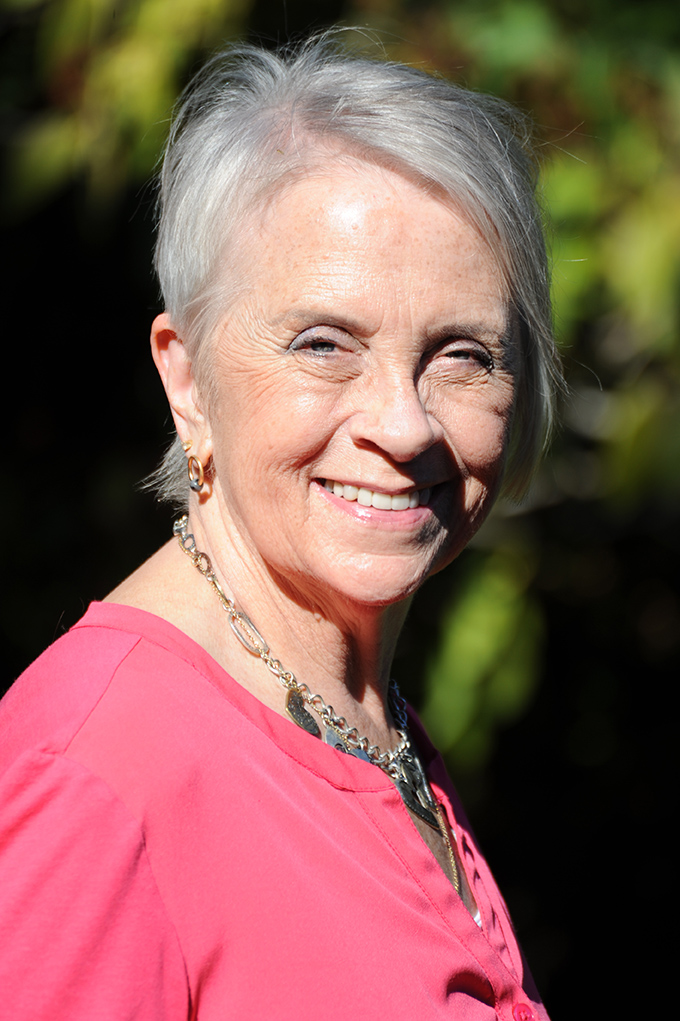 I grew up in rural Ohio with a lot of freedom to explore the countryside. My Mother made most of my clothes until I joined the local 4-H club. My Grandma was a professional dress-maker for executive wives, sometimes creating garments from photos her customers would bring in. I spent many hours in her cutting room amongst the variety of textures.
After dabbling in weaving and quilting, I settled on fabric dyeing and felting, as my methods and materials of choice, even though these former techniques sometimes sneak back into my work.
I expand upon a technique that I learned to adhere dyed silk to acrylic glass. The silk becomes one with the glass allowing me to place the pieces so light can shine through and exploit the dyed silk's vibrant quality. I frequently cut the acrylic glass via a laser cutter into interesting shapes.
I know that learning new techniques and methods is fundamental to who I am.
I have recently added woodworking to my toolbox. I found to capture the light, my pieces needed a base for the acrylic to stand upright. I enrolled in a woodworking class. This gave me enough expertise to use the larger than life saws, planers, and sanders necessary to create the wooden bases.
Having always had an interest and respect for the life and longevity of trees and with my new woodworking knowledge, I began processing live-edge cedar and other raw wood to supplement my art. The contrast of rigid wood combined with soft felt or fabric accentuates the strength and vulnerability of trees.
I sought art as a second vocation after a rich and fulfilling career in research. Having exhausted the enjoyable activity of analyzing millions of bits of data and formulating these into meaningful statistics, I happily shifted to the more intuitive aspects of art. Some research interests carried forward into my art, for example the interest in human behavior.
I completed the University of Washington Fiber Arts Certificate Program to launch into the challenges of an art profession. There I studied under Layne Goldsmith and Michael Cepress. To further gain in techniques and method. I studied with Jane Dunnewold, Kerr Grabowski, Jean Cacicedo, and Yoshiko Wada, internationally respected artists in surface design, with Karen Sistek, a master silk painter, with Gail Harker, former teacher with City and Guild and specialist in design and textile art, and with Michel Garcia, father of the natural dye process. Their methods and approaches have influenced my art and process.
I completed a bachelor's degree in social psychology and a master's in business in quantitative methods. I was first in my family of seven siblings to complete a degree.
My husband Dennis and I have been married for over 40 years and greatly enjoy our family of two sons and four adorable grandchildren.